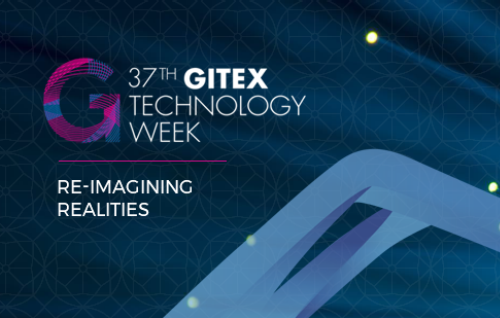 Abu Dhabi's Digital Government, through the participation of 25 government entities, has made significant presence at GITEX Technology Week 2017 at the Dubai World Trade Centre (DWTC).
Participating for the sixth consecutive year, Abu Dhabi's pavilion, organized by the Abu Dhabi Systems and Information Centre (ADSIC), coincides with the recent unveiling of Abu Dhabi Digital Government's brand identity as part of the efforts to facilitate and introduce integrated digital solutions to meet the needs of all end-users across the Emirate.
The new brand identity embraces and encompasses Sheikh Zayed's vision, and depicts a 'digital bridge' inspired from the famous Sheikh Zayed Bridge in Abu Dhabi that links the past, the present and the future while portraying one of Abu Dhabi's most iconic landmarks.
"Abu Dhabi Digital Government's participation in GITEX for the sixth consecutive year is a testament to the efforts and accomplishments achieved by various government entities in the Emirate over more than a decade that all had technological innovation at the core, and a shared vision to establish a pioneering and leading digital government to serve all segments of society," said HE Dr. Rawda Al-Saadi, Acting Director General at ADSIC.
Abu Dhabi's Digital Government showcased the Whole of Government project, which enables government entities to provide efficient integrated services by exchanging documents of individuals and companies electronically, and through secure channels by transforming these documents from paper to digital data.
Abu Dhabi's Digital government pavilion includes presence by Emirati students from the United Arab Emirates University (UAEU) and Abu Dhabi University as well.
At GITEX 2017, the Abu Dhabi Digital Government Pavilion also features an 'Innovation Oasis' that includes key international technology partners: Microsoft, Cisco, Dark Matter and Esri who will display a number of new and exclusive innovations that have been introduced in Abu Dhabi and the greater UAE.
"Our participation in GITEX continually inspires us to continue on our journey of innovation and digital excellence given the important role it plays as the leading regional ICT gathering and knowledge transfer platform. I would like to take this opportunity to express our gratitude and appreciation to our strategic partners from various government entities and from the academic and private sector," said Mr Al-Saadi.
Abu Dhabi government entities participating in GITEX 2017 include the General Directorate of Abu Dhabi Police, Abu Dhabi Food Control Authority, Department of Economic Development Abu Dhabi, Health Authority Abu Dhabi, Abu Dhabi Department of Transport, Abu Dhabi Judicial Department, Abu Dhabi Department of Finance, Abu Dhabi Securities Exchange, Abu Dhabi Ports, Abu Dhabi Retirement Pensions and Benefits Fund, Abu Dhabi Media, Abu Dhabi Department of Education and Knowledge, Abu Dhabi Quality and Conformity Council, Abu Dhabi Urban Planning Council, Statistics Centre Abu Dhabi, Centre of Waste Management Abu Dhabi (TADWEER), Family Development Foundation Abu Dhabi, Abu Dhabi Housing Authority, Abu Dhabi Tourism and Culture Authority, Abu Dhabi Water & Electricity Authority (ADWEA), Abu Dhabi Occupational Safety and Health Centre (OSHAD) and the Abu Dhabi Systems and Information Centre (ADSIC).
Thanks to its technologically advanced design and features, the 1,620-meter Abu Dhabi pavilion is expected to attract thousands of local, regional and international delegates and visitors to explore the range of innovations and digital services offered by the Emirate.