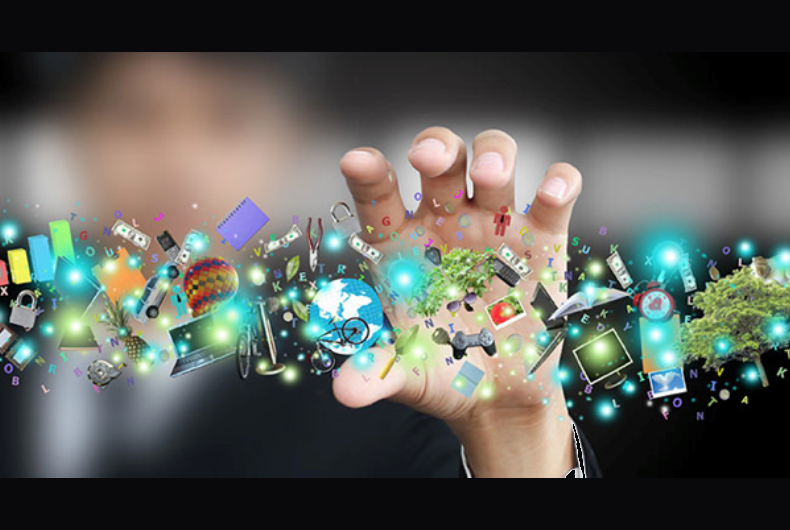 The Sharjah Pavilion is making a significant impact on technology pioneers, futurists, business leaders and IT experts at the Middle East's largest ICT event, highlighting its role as a key player in the digitalization of its government sectors and its services to citizens, investors and tourists.
Sharjah is also planning an entire free zone dedicated to R&D; the AUS Research, Technology and Innovation (RTI) Park, an initiative of a holding company linked to the American University of Sharjah, hopes to welcome 200 companies in its first phase of development, which is due for completion in 2018.
These free zones are all supported by the Sharjah Government, with respective entities working together to integrate their services in a unified framework that will provide direct communication with the end user.
The logistics of starting or expanding a business in these free zones will now ensure that licensing, operations, services, facilities, benefits and access to data will all be digitally integrated to make a user's access to Sharjah's markets faster and more grounded, from the submission of the application to the issuance of the trade licence.
Sharjah's eServices have also become a part of daily life for individuals, SME's and visitors who can access and avail a spectrum of services without leaving their homes or office spaces. And with a policy of open data, government information is readily available, providing easy access to economic data, population statistics and much more, which benefits students, economists and researchers in particular and the public in general.
Under Sharjah Pavilion's theme at GITEX of 'History and Communication', and the development and application of the most contemporary technology, Sharjah has stressed its commitment to heritage and culture, ensuring that the emirate's traditional values and status in the Arab world are upheld. The combination of ancient and modern is seen as a positive blend, with the ability to communicate Sharjah's cherished past to a wider audience than ever before.
With regards to the event itself, Sheikh Khalid bin Ahmed bin Sultan Al Qasimi, Director General of the Sharjah Department of eGovernment, described GITEX as the best possible platform for the emirate to promote both its significant achievements and even greater technical ambitions.
"In terms of transformation, Sharjah has been fully prepared for the inevitable onset of a digitally-driven environment for some time. Not only must the public sector be able to communicate and collaborate through the most time-efficient methods, the private sector must be able to conduct their business through the most cost-effective channels," he said.
He added, "DeG has been instrumental in supporting and reinforcing technology and communication within government departments, ensuring a smooth transition in terms of data security and technology, with ongoing workshops and training to provide the workforce with the knowledge to operate under the new formats."
At 228 percent, the UAE has the highest mobile phone penetration in the Arab region and has a global ranking of 26, which has an enormous impact on how the population consumes information and how it increasingly accesses and uses data.
In response to this, Sharjah has approximately 70 digital applications covering sectors such as government services, economics and business, tourism, digital services, entertainment and games, parking and transport, police and safety and events and exhibitions. Private companies' apps apply to several other sectors including banking, schools and universities and Sharjah-based game developers.
On this part, the Director of DeG said, "At the midway point in GITEX Technology Week, it is very clear that the efforts and advances that Sharjah has made are on a world-class level and have been recognized by a world-class audience. The emirate is seen as a model of network integration and information and has the determination to succeed at every turn. Through a history full of pride and communication full of promise we can set future full of prosperity."
DeG seeks to contribute to building a knowledge-based society through achieving excellence in digital and electronic transformation in the government sector, in addition to providing innovative electronic and digital services, employing highly skilled staff and utilizing advanced operating procedures and technological systems, which meet international standards.