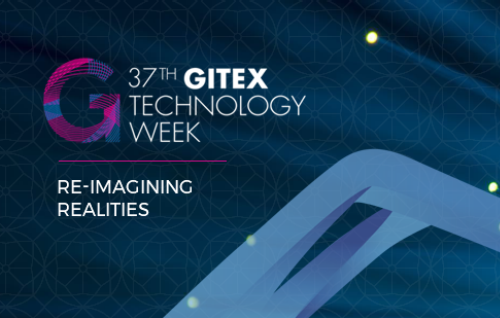 Making its debut at GITEX Technology Week 2017, X Labs comprises a series of interactive sessions in the VR AR (virtual reality and augmented reality) zone.
AR and VR will be adopted across industries by 2025, a report from Frost & Sullivan predicts. Research reports corroborate predictions that the AR and VR market is booming, with IDC reporting that AR and VR device shipments are set to grow 11-fold to 110 million by 2020.
The sessions at X Labs have been led by companies such as Dell EMC, Reach MENA, Epicor and Giga Works, and are designed to educate visitors about the practical uses of these technologies across various industries including, retail, tourism, automotive, real estate and education.
The Next-Level Robotics
Digi Robotics provides advanced industrial solutions enabling companies to create the perfect balance between reducing manpower and increasing production. At GITEX the company showcased a range of robotics including the world's first autonomous taxi, 'Bigo' an automatic shuttle bus, and 'Trugo' which is a self-driving truck designed to be used in seaports.
"The role of robotics is increasingly being simplified, but at the same time growing across industries. This signals a turning point where robotic technology can be implemented at scale, driving the digital industrial movement. Our solutions focus not just on heavy industries, but on a range of sectors including education, transportation, media, and military," said Bilal Al Hattab, the chief executive officer of Digi Robotics Technologies /Autonomous And Robotic Partner.
GITEX Future Stars
Five Red Bull hosted speakers took the stage for a series of inspirational presentations. These included a talk from Professional Kitesurfer Ruben Lenten, who gave the audience a lesson in positive thinking in the face of adversity, by sharing the story of his return to kite surfing after treatment for a rare and aggressive form of cancer. Australia's greatest beatboxer, Tom Thum, also appeared on stage wowing the crowd with a unique display of musical beatbox-wizardry.
Thato Kgatlhanye, praised by Bill Gates for her creativity and innovation, is the founder of Repurpose Schoolbags a bag given to school children in the poorest communities in South Africa. Every Repurpose Schoolbag is fitted with a portable solar panel that turns into desk lamp, providing up to 12 hours of light for reading and doing homework.
At GITEX Future Stars, she discussed the impact of entrepreneurship in her community, where she gets inspiration to push the world forward, and why high impact entrepreneurship matters for both, startups and investors.
"The kind of problems in the world that we have to solve today require a different kind of thinking, a different kind of individual that not only thinks of himself but thinks of his community, his country and then his continent. Each and every person has the ability to think of ideas that could solve the complex social problems in the world and make these solutions into a viable business. At the age of 18, I registered a business because I believed that the ideas that I had mattered. I believe that to make a difference you need to focus on the things you care about, for me that is education," she said.