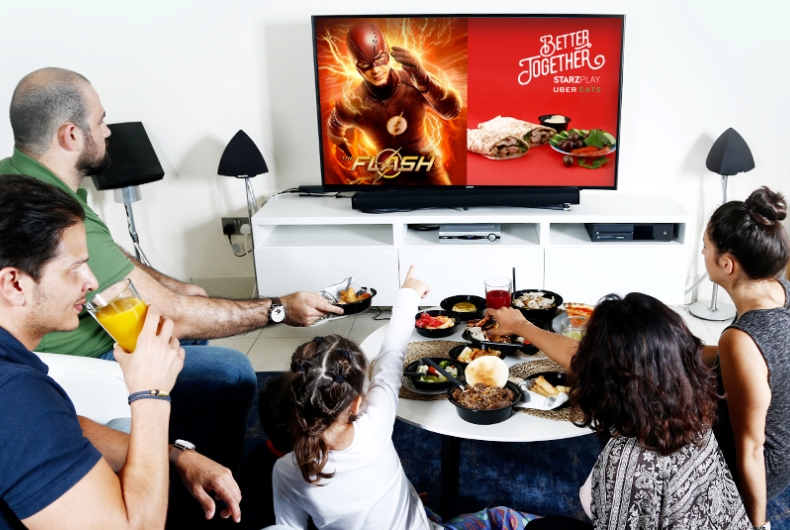 Starz Play, a subscription on-demand video service, has teamed up with UberEATS for this Ramadan. Through this partnership, UberEATS and Starz Play will provide customers with Ramadan catered offers at home.
"With Ramadan being a time of reflection and calm, locals and expats alike will find themselves with a little more down-time to spend with both family and friends. Food and entertainment go hand-in-hand and our new collaboration with UberEATS allows viewers to enjoy Hollywood movies, the latest box sets and delicious food anytime, anywhere and furthermore, saves money in the process," said Vural Cifci, VP, Digital Marketing, Starz Play.
Throughout the Month, UberEATS will be open until 2:00 am, and customers who order from a list of selected restaurants on the app will receive a voucher with their delivery to access up to 60 days of Starz Play for free. Additionally, new UberEATS customers can enter promo code STARZEATS for 50 percent off on their first two orders.
"We're very excited about this partnership and to be pioneers in the UAE to bring food and entertainment on-demand together. At UberEATS we pride ourselves in providing an easy and reliable way for people to get the food they love, when they want. This initiative with Starz Play allows customers to enjoy unforgettable moments with friends and families during the Holy Month of Ramadan by combining their favorite cuisine, shows and movies at the tap of a button," added Damien Drap, General Manager of UberEATS Dubai. UberEATS marks Uber's foray into on-demand food delivery app.