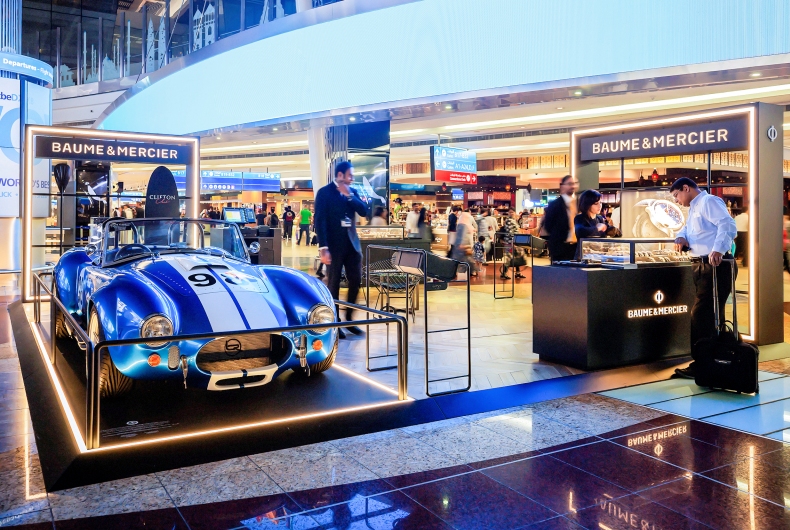 To mark the brand's third year of collaboration with the car manufacturer Caroll Shelby Company, watch making Maison Baume & Mercier has partnered with Dubai Airports and JCDecaux for a one of a kind activation — the Shelby Cobra 427, a rare American sports car, which is now being showcased at Dubai International.
Baume & Mercier also reinforced its exposure with a strategic digital advertising campaign targeting passengers on their way to the shops to support this activation. This campaign, allowing passengers to try and buy the high-end creations, will continue for a month, reaching around 2.3 million passengers.
The brand has also displayed its core collections such as Clifton, Promesse and Classima, alongside the edition of the Clifton Club Shelby Cobra. The famous designer of the Shelby Cobra Daytona Coupe, Peter Brock, joined with Baume & Mercier and Design Director Alexandre Peraldi to create a collection that sets a new standard in style and presence.
The result is the Clifton Club Shelby Cobra Limited Editions, launched for the first time within the Clifton collection.