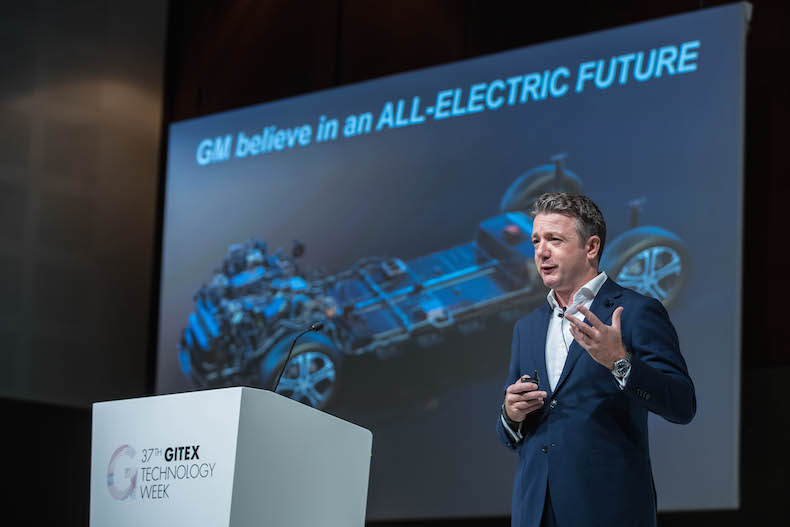 Following General Motors' global announcement that the company's vision of a zero crashes, zero emissions and zero congestion all-electric future, Gary D. West, Urban Active Operations Manager at General Motors International, spoke about the future of mobility and connectivity at GITEX's Transport and Logistics Day.
During his session, Mr West detailed the importance that urban planning and collaboration between government and automotive manufacturers will play in reaching a smarter and more sustainable future.
He further introduced a host of General Motors technologies already available in some global markets that support the urban mobility revolution. These technologies include applications such as Maven, the car-sharing service that connects vehicles and passengers in an attempt to cut down on traffic; OnStar, the smart service that provides a range of safety, security, navigation and diagnostic features at the push of a button and Cadillac Super Cruise technology, the world's first true hands-free driving system for the highway.
General Motors' also plans to launch two new all-electric vehicles in the next 18 months which will be the first of at least 20 new all-electric vehicles launching by 2023.